//= $metaImg ?> //= $metaImg ?> //= $metaImg ?> //= get_field('favicon','option') ?> //= get_field('favicon180','option') ?>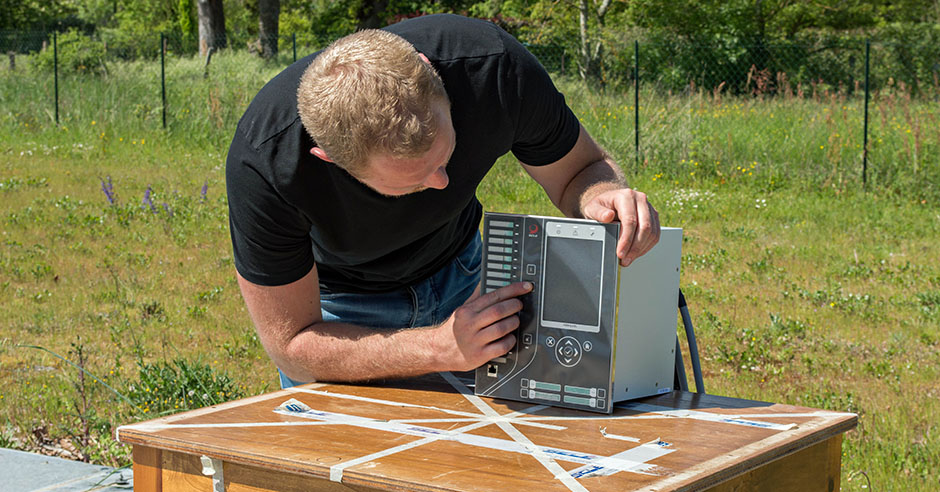 Means to meet your requirements
Il est équipé dThe laboratory has several test sites, including:
A semi-anechoic chamber
An electromagnetic field free zone
A test platform
A power platform (20kV under 3MW)
EMC specialised engineers and technicians are at your disposal and will offer you suitable services for your needs.
Tailor-made test facilities
Le Laboratoire CEM SCLE SFE a développé des moyens d'essais afin de répondre aux
To assess the immunity of specific equipment to ITER's environmental constraints, the SCLE EMC Laboratory has designed its own test facilities.
The equipment qualification to static magnetic fields is achieved thanks to a custom-made coil generating fields up to 265 mT. Higher tests levels can be performed on request.
Installed within the SCLE SFE power laboratory, this coil has a homogeneous area of 0.7 m × 0.7 m × 0.7 m.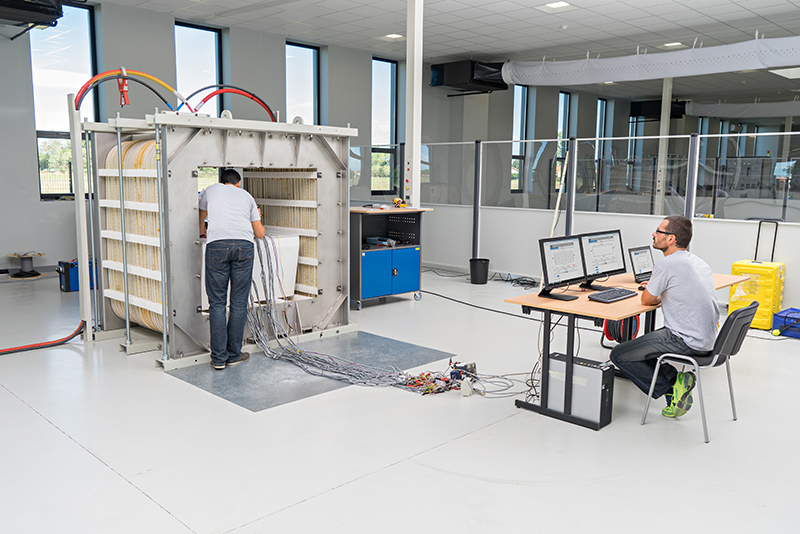 Technical figures
Faraday chamber
Frequency range: 80 MHz – 3 GHz
Test level: 3 – 30 V / m
Test distance: 3 m
Uniform field area: 1.5 m x 1.5 m
Dimensions (ext): 7.2 m x 3.9 m x 3.1 m
Interior Volum: 6 m x 2.8 m x 2.5 m
Electromagnetic field free zone
Located at the east of Toulouse
Standard : NF EN 55011/55022/ CEI61000-6-4
Frequency range: 30 MHz – 6 GHz
Limits: Classe A / Classe B
Measure distance: 10 m
Power test plateform
Surface area: 1,000 sq.m
4 test areas
Voltage available: 20,000 V
Power available: 3 MW
– Direct current: 750 VCC and 1500 VCC
– Alternating current: 400 VAC – 20,000 VAC
programmable ower supply up to 180 KWA
ITER Coil
Generated field: 0 – 265 mT
Test volume: 0.7 m x 0.7 m x 0.7 m
Uniformity of the field: – 0 dB / + 3 dB
Input power: 150 kW
Overall dimensions: 2.2 m x 2.2 m x 1.4 m
Weight: 8 T